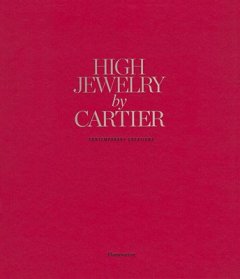 HIGH JEWELRY BY CARTIER: CONTEMPORARY CREATIONS by MARIN, SOPHIE;



List Price: HK$ 1,200.00





¡@ISBN
9782080301413
¡@Subject
ART, ARCHITECTURE, DESIGN & PHOTOGRAPHY
¡@Publisher
FLAMMARION
¡@Publication
2010
¡@Edition
Hardcover
¡@Version
Original
¡@Description
A sumptuous tribute to Cartier¡¦s creations with spectacular new photographs of unique pieces, many of them appearing for the first time in print. Cartier has defined daring elegance in jewelry design for over a century and a half. Featuring over three hundred color images, many of them full-page, this lavish, satin-bound volume presents Cartier¡¦s most recent collections.